The show was held for the second year at the:
German American Center
3717 S. 120th Street
Omaha, Nebraska
We had a great turn out for the show and all the tables were sold. This was my second visit to the show and my first as a club member and also had a table and entered into the competition. The judges for the show were Desiree Hajny, P.J. Driscoll and Marty Dolphens. I received some very good feed back from the judges and it was a pleasure to meet Desiree, what a nice lady and got to spend some time talking with her and getting some tips etc.
I was happy to get a 1st Place and Best Of Class on the Hobo Scene. I worked very hard on that piece. Some photos of my table follow.
Following these are photos from our many members. I was not able to get photos of all the tables, my camera just wouldn't hold that many photos.
Click On A Photo To Enlarge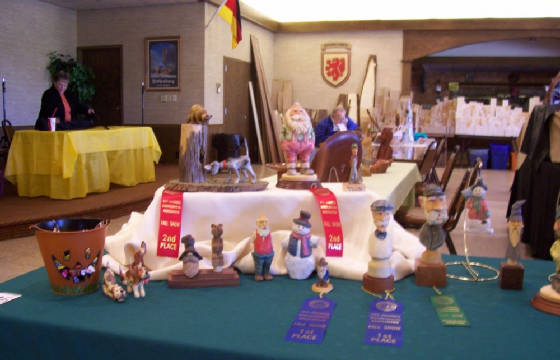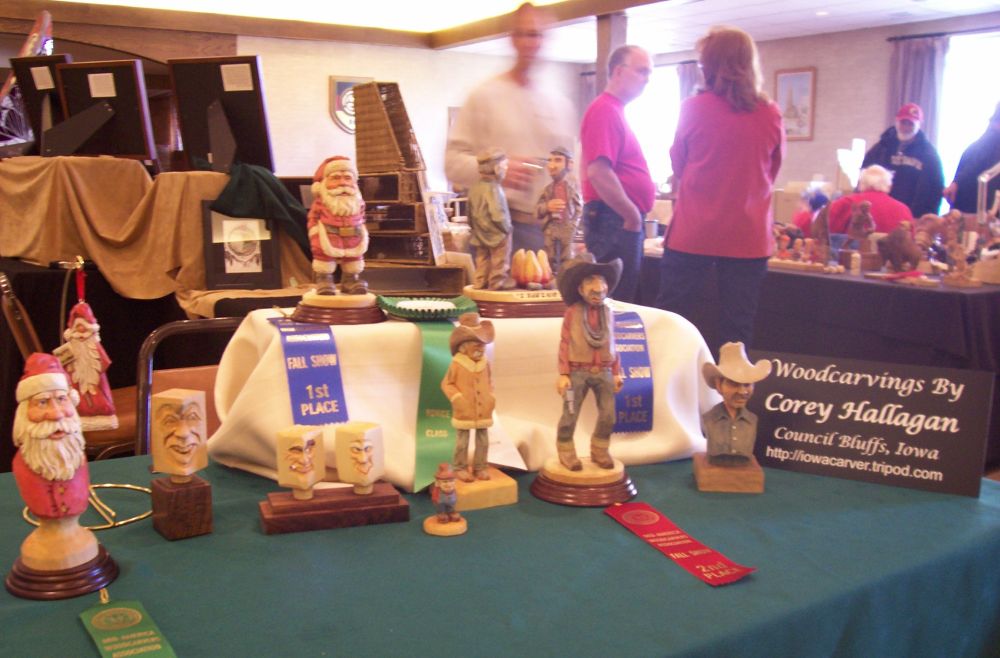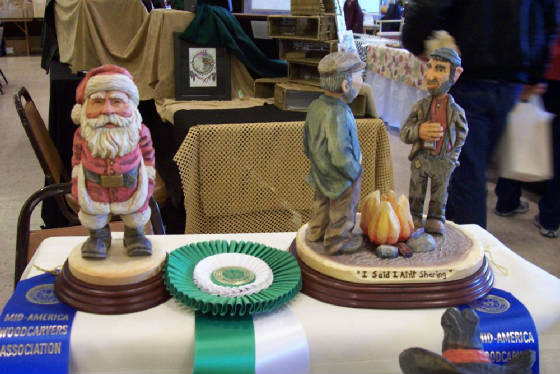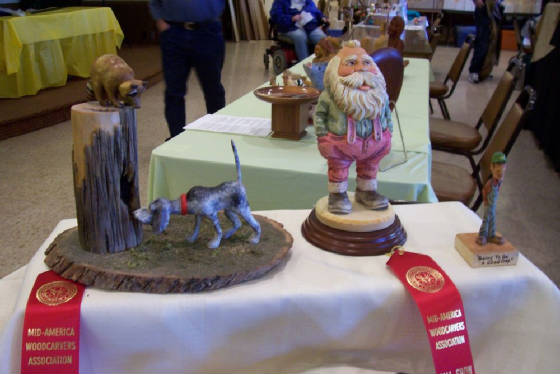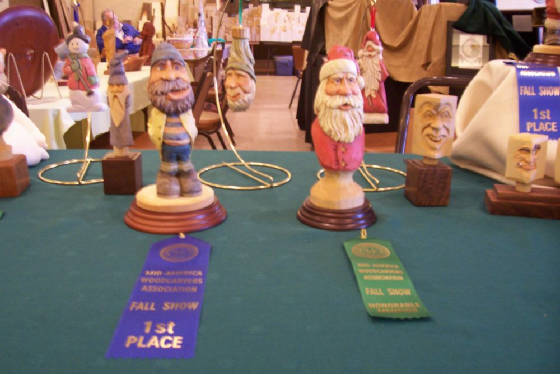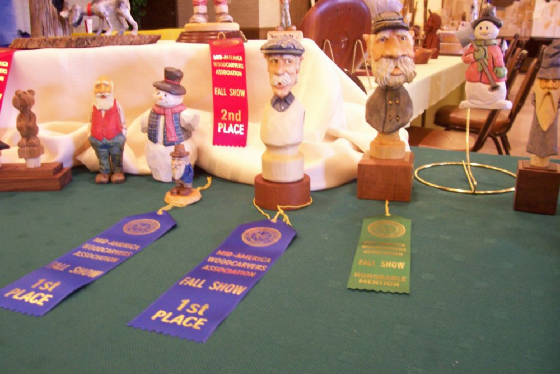 Member John Burke has been a staple at the MAWA show for many years, selling his sharpening machines, showing his work etc. We were honored to have member John Burke at the show again this year. John is feeling ill these days. He was giving authographed copies of his Woodcarver of the Year issues of WCI.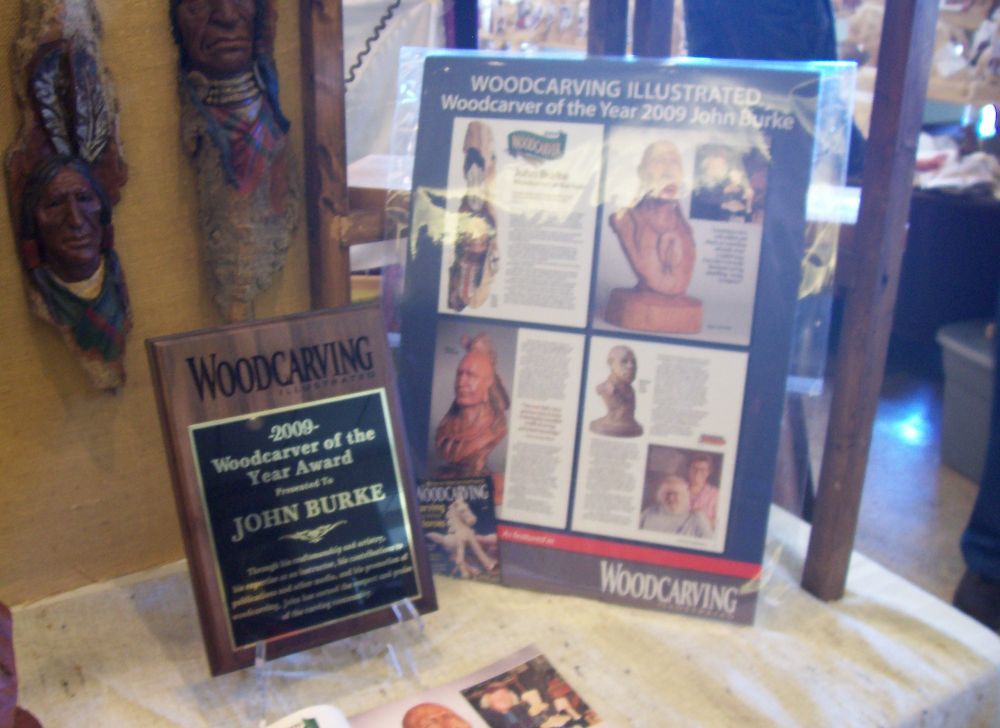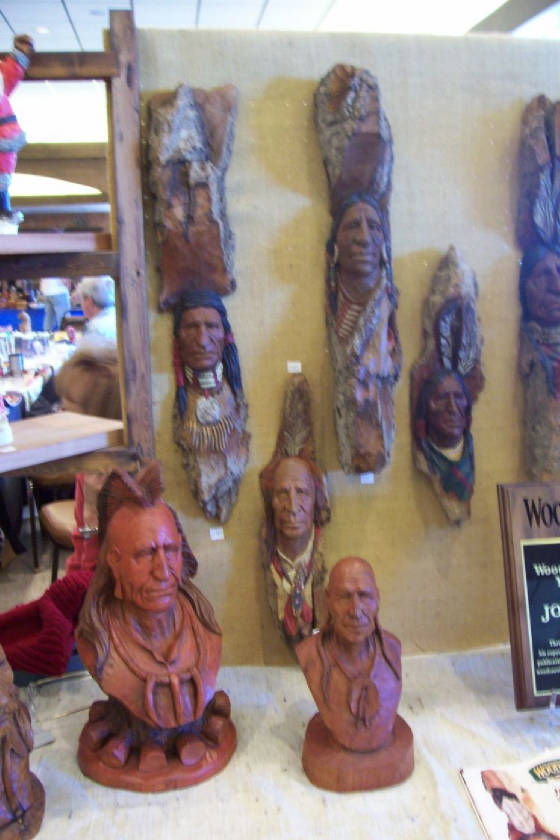 From Left to Right: Larry Yudis ( The Woodcraft Shop), John Burke and Pat Moore (of Moore's Roughouts)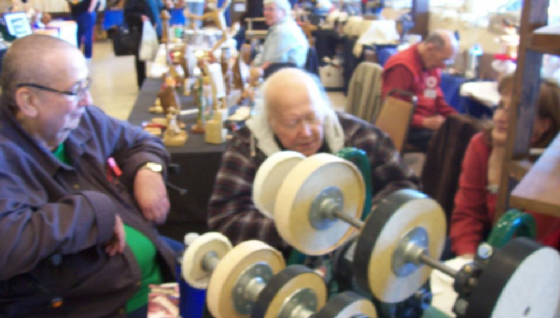 Fellow club member Mike Hawley's table. Mike is an awesome carver and has been carving for many years. P.J. and Desiree gave out a CCA Merit Award and Mike was the recipient.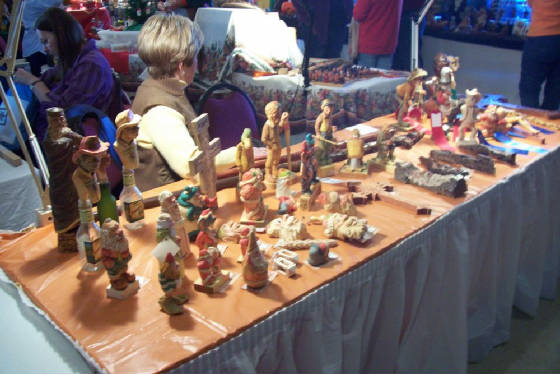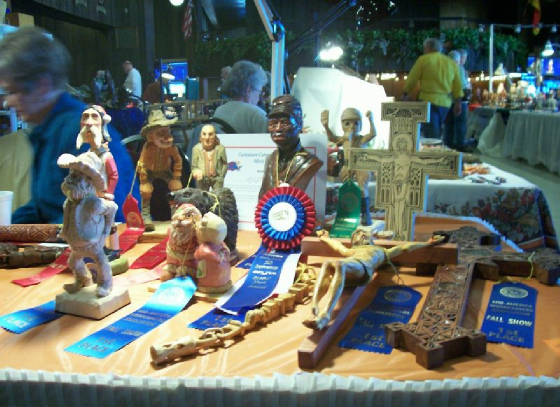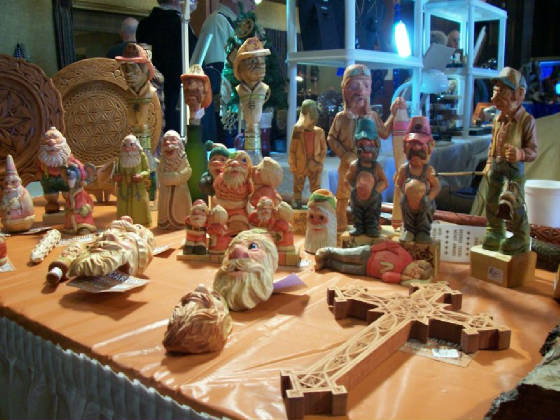 This mug belongs to fellow member Gary Klinger. Gary is a great fish carver amongst other things. Gary is the beginners coach for the club and at all of our club meetings. Super nice guy ( but don't tell him I said that) . When I first joined the club I sat with him in his beginner section for a couple of weeks and then he got sick of me and sent me away :) His wife Mary Ann is a good carver as well and a sweet lady to boot, just don't know how she ended up with Gary!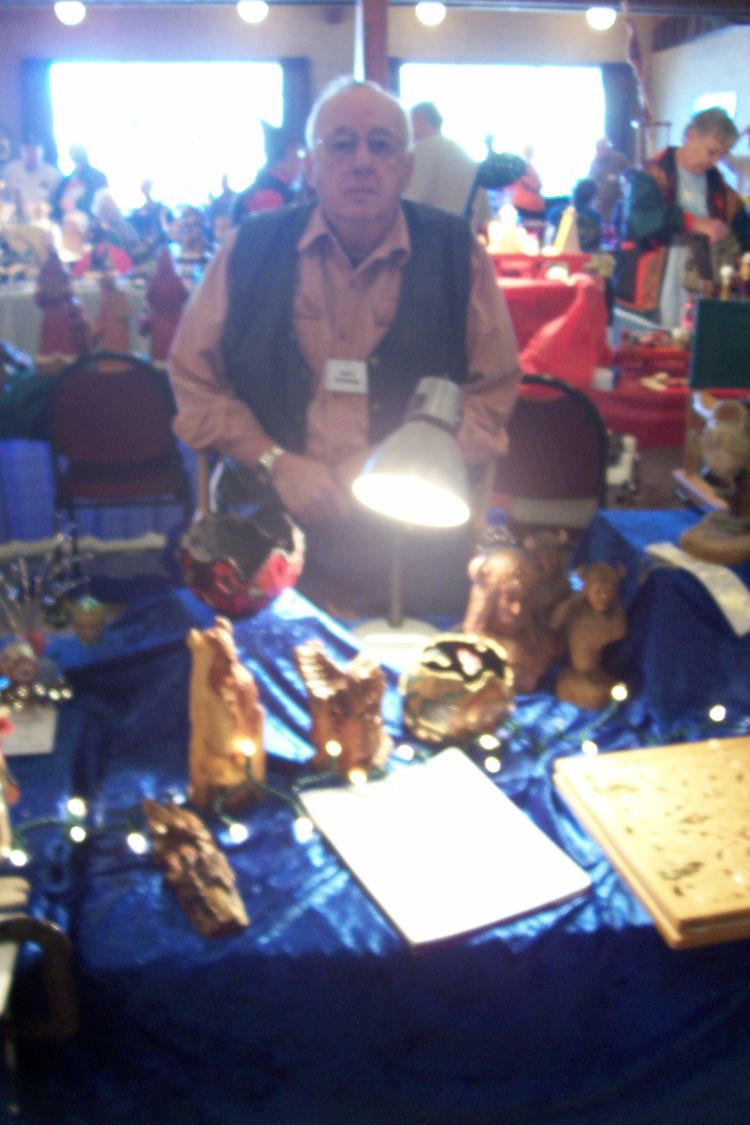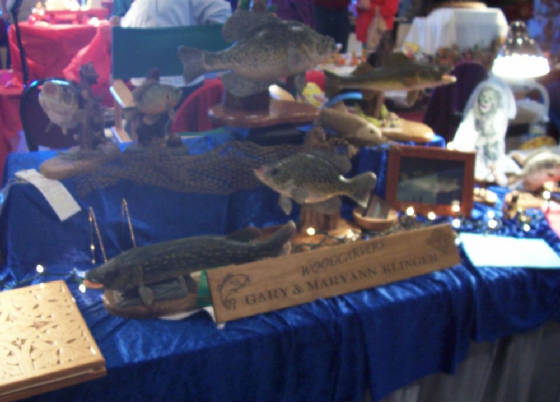 The next few photos are that of Bill Jenkins a long time member of the club. He is a retired firefighter and now resides in the Branson area and is a guest carver at Silver Dollar City on many weekends. He is also responsible for getting P.J. Driscoll involved in carving.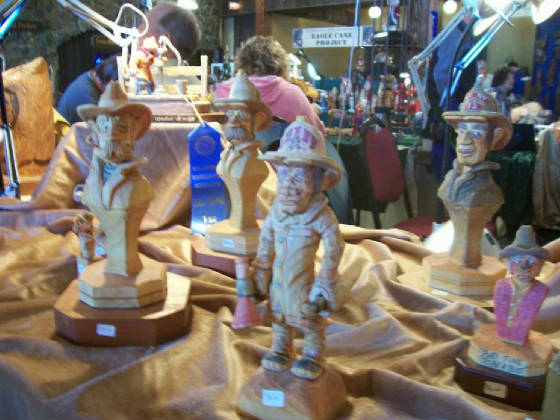 Just about everybody knows who Desiree is. Not only is she a fantastic carver but she is one of the most down to earth nicest personsyou will ever know. Some of the pics are a little blurry and I was fighting the light coming in the window.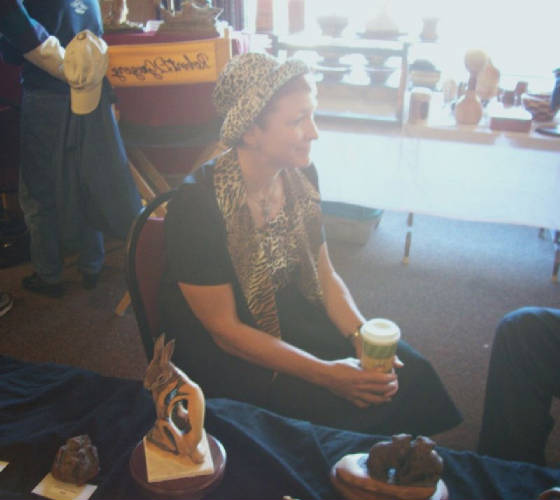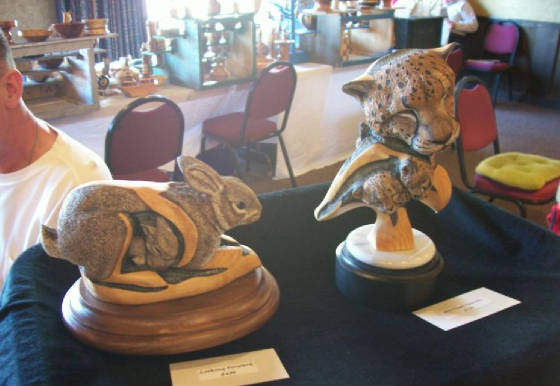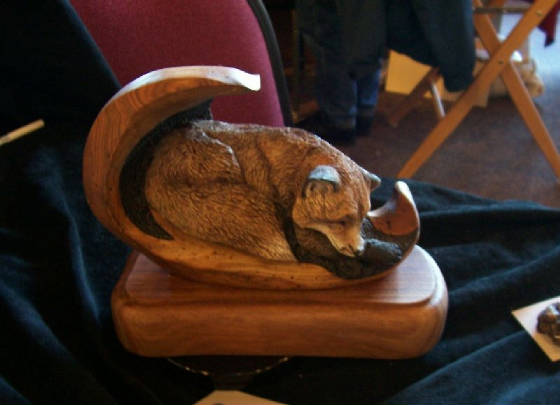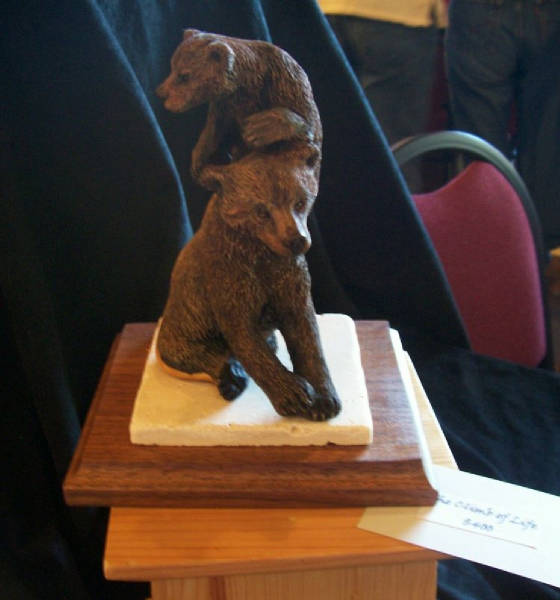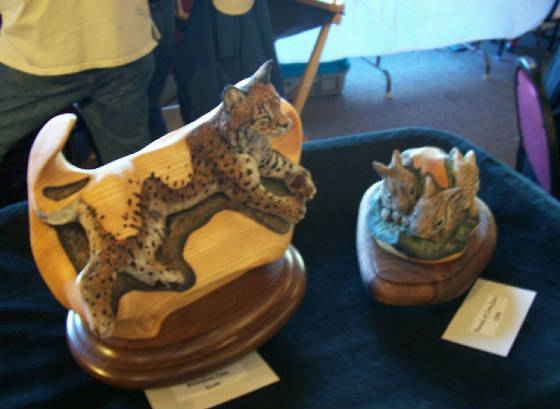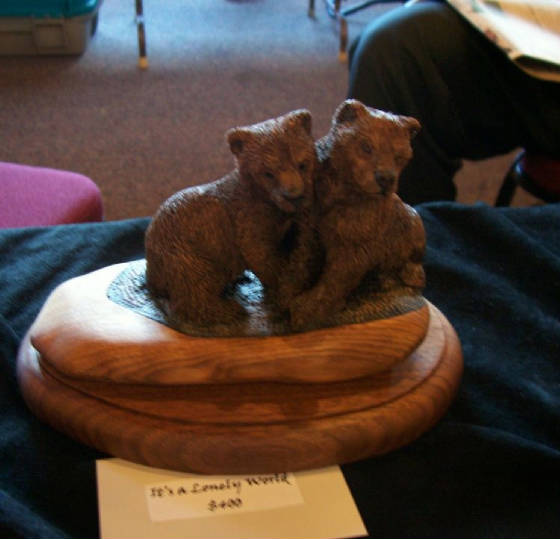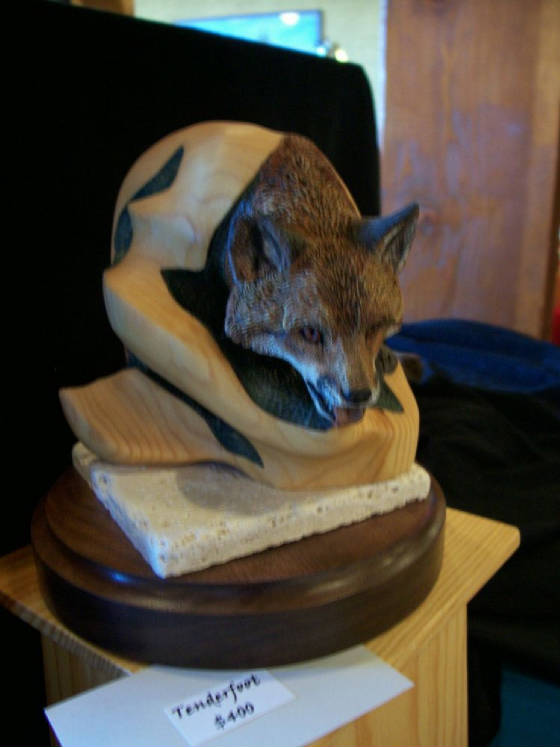 This is Don Elasser. He is a long time member of the club and has won his share of ribbons. It is kind of cool to see Don at club meetings with his grandson teaching him to carve!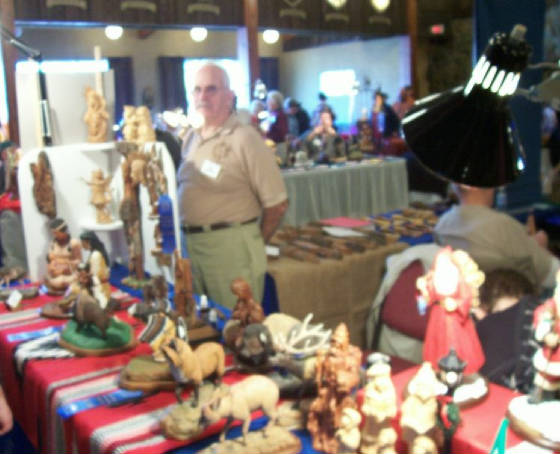 This is Rich Mahacek another long time member of the club and this year is the featured carver. Another nice guy and good carver.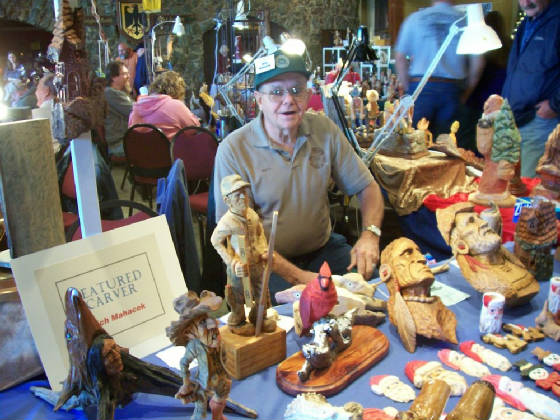 This is Ken Armsbury, he is our resident bark carving king! He is also the club tool guy.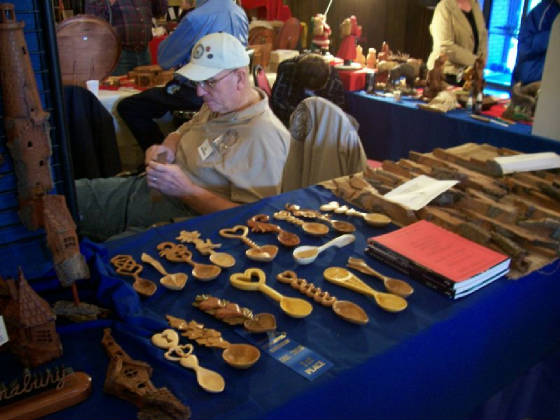 The following photos are of P.J. Driscolls work. Sorry but P.J. was a busy guy at the show and he wasn't around when I took these photos. P.J. was inducted into the CCA in 2008. We are very lucky to have a carver like P.J. in our club. I know he has spent a lot of time with me and for those that don't know it, he doesn't just carve caricatures, but he is also an awesome animal carver, realistic bust carver, and even a great chain saw carver.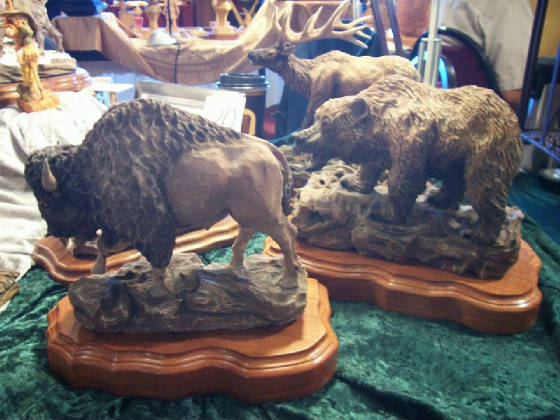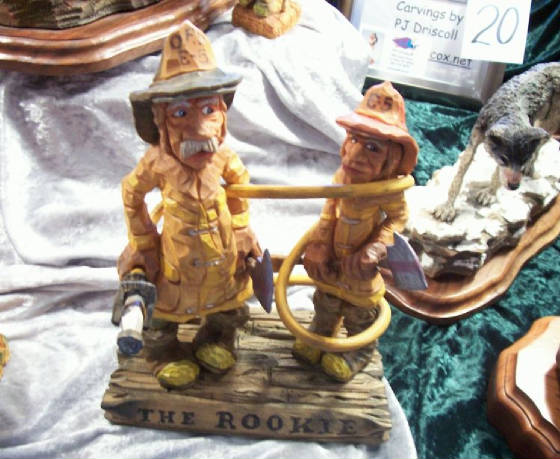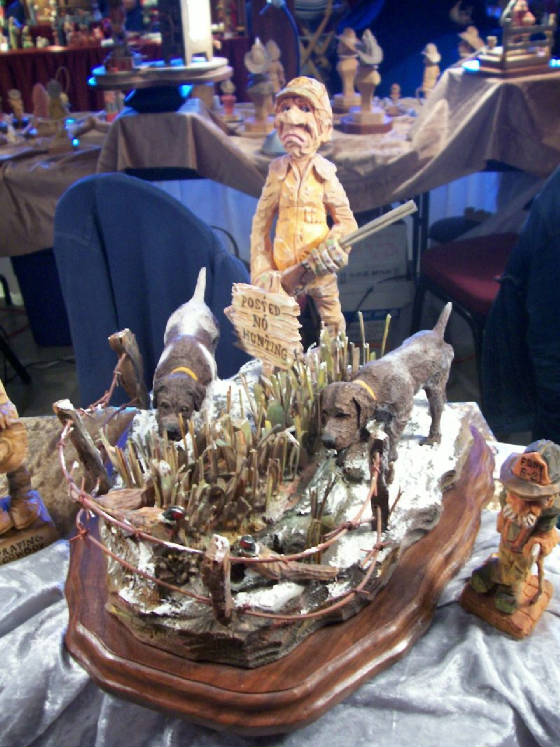 Take a good hard look at what is going on in the next two photos. This carving will be featured in the next CCA book. For those of you going to Dayton it will be on display there. Way cool!